Arizona Blues Hall of Fame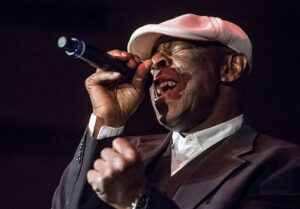 George Howard
1951-2023
We are saddened by the loss of another ABHOF member.
George Howard has been involved in playing music for over 50 years. His participation includes teaching, presenting workshops, photographing events of other musicians and being personally involved with them
from the legendary line up of music icon's such as John Lee Hooker,
Bo Diddley, James Brown, Bobby Key's (Of the Rolling Stones), Johnny Lang, Albert Collins, Willie Nelson among many more. George has also produced and Co-produced records on independent labels, as well as promoting concerts and
managing bands. George was inducted into the Blues Hall of Fame, Tucson Music Awards Hall of Fame and the Tucson Musicians Museum. George is also the President and Founder of the Tucson Musicians Museum. George has been playing for concerts, casinos and private parties as well as resorts around the country.
In the arena of music George Howard is considered in the heavyweight division. When he takes the stage, the audience quickly senses that this band is something special. And when they hit the first chords of their opening number, it becomes apparent that these guys are master musicians.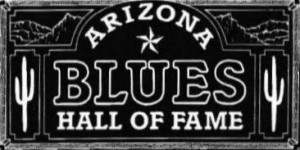 2023
Inductees
Northern Region Roger Smith
Central Region Walkin' Cane Mark
Southern Region Terrence "TK" Kelly
Venue Windsock Lounge

The Arizona Blues Hall of Fame has been established to honor the musicians, bands, venues and individuals who have made significant contributions to the Blues music culture in Arizona by inducting them into this Hall of Fame and then educating the public about the inductees.
(ABHOF is a 501(c)(3) non-profit organization)