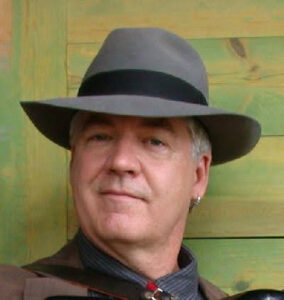 Drummer Gary Mackender began playing blues and R&B in high school during the 60s.He was a touring member of the popular Kansas City-based Kelley Hunt Band throughout the 80s, opening at home for legends Muddy Waters and Jr. Walker.
Upon moving to Tucson in 1989, the shufflemeister was soon in demand on drums, piano and accordion. One of his favorite highlights was a performance with Homesick James at the 1992 Tucson Blues Festival.
Versatile beyond blues, Mackender was also the drummer for the Irish Tex-Mex group The Mollys from 1993-99, with frequent international tours that included Emmylou Harris, Ricky Skaggs, David Lindley, Sleepy LaBeef and others.