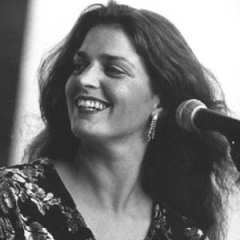 Lisa Otey
Pianist, singer/ songwriter Lisa Otey was born in Baltimore, MD and grew up near Portland, OR. Both her parents are professional musicians, and she came to Tucson at age 17 to attend the U of A and study with renowned pianist Jeff Haskell.
In recent years, Lisa's progressive blues has received international recognition and acclaim. Regionally, she's been awarded the 2000 Arizona Composer of the Year, 1998 Arizona Blues Showdown winner, 1997 TAMMIES Musician of the Year, and is frequently voted Best Performing Artist of Tucson.
Recent festival appearances include Canada, Spain, Austin's SXSW, Cincinnati Blues Festival and repeat invitations to the Paris Cognac Blues Festival and Belgium R&B Festival.
Otey has performed with Curtis Salgado, Roy Gaines, Chris Smither, Doug MacLeod, Saffire: the Uppity Blues Women, Henry Butler, Henry Gray, Eric Bibb, Homesick James and others.
CD releases include: Blame It On My Youth, Blue Angel (awarded 1996 Best of Tucson), Kitten on the Keys (a tribute to stride and rag pianists Wall, Joplin, Johnson and others), and, most recently, Gimme Some of Yo' Sugar! She has made guest appearances on recordings with Heather Hardy, Doug MacLeod, Candy Kane and more.
A full-time musician, Lisa performs solo and with her Lisa Otey Band. She is also the Musical Director and pianist for the Gaslight Theatre and the Invisible Theatre's Pastime Players, a highly acclaimed performance group of special education students. Being on call for TSO vocalists, featuring the blues women of Arizona in concert, participating in the Tucson Blues Society's Blues in the Schools program and writing for TBS' newsletter are other projects she makes time for.