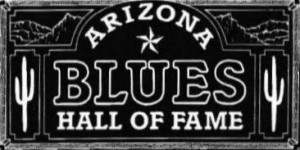 Born in England in 1946, Mike spent 14 years in Pasadena, CA. Inspired by older musician friends such as Dewey Terry of Don & Dewey, young Mike wanted nothing more then to be in the music business. When his family moved to Phoenix, AZ in 1960, the industrious youngster befriended the DJs Sonny Knight and Ray Ford. From them he learned the business.
In 1962, barely sixteen, Mike recorded The Newlyweds. He ran promotions, put on live shows, managed artists, recorded and produced. In 1967 Floyd Ramsey of Audio Recorders hired him as staff producer. Mike recorded with Joe Houston, Small Paul (whom he gave his name), Oklahoma Zeke, Ronnie Whitehead, Soul Blenders, Michael Liggins., Soulsations, The Exquisites, The Exotics and more.
In the 70s and 80s Mike worked as DJ in various clubs and on the road with Ike Turner, Lowell Folsom and others.
When he returned to Phoenix in 1992, life on the road had taken its toll and Mike's health was not as good as it used to be. Mike passed away on January 15, 2015. Prior to his death, Mike was in good spirits, working on reissuing some of his earlier recordings on European and American labels.