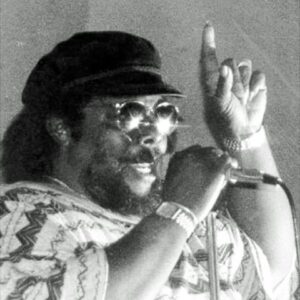 Small Paul Hamilton
SMALL PAUL Hamilton is by far the hardest working performer in the Arizona R & B / Soul music circuits. Since his childhood days singing in church to today, SMALL PAUL has been entertaining crowds with his natural abilities and skills he developed while working with the Kings and Queens of Rhythm and Blues. As a teen in the early-to-mid '60s, Paul sang with Arizona-based DYKE and THE BLAZERS. Their national hit "Funky Broadway" soon became an international smash for prominent '60s soul man, Wilson Pickett. While in DYKE and THE BLAZERS, Paul experienced the flash and energy of stagelights, screams and cheers from SRO audiences while on tour with the likes of Aretha Franklin, Wilson Pickett, Joe Tex, Sam and Dave, Otis Redding and The Temptations.
Since that time he has fronted the popular Arizona-based R & B mainstay, SMALL PAUL and DRIVIN' WHEEL. Working hard for the audience is part of Paul's basic work ethic.
As Paul directly states: " I don't want people looking around, carrying on conversations. They're supposed to be out having fun ! I want them to escape with me and the band. I want to put a hole in their soul, a dip in their hip, a rocket in their pocket, a glide in their stride, a cut in their strut. I'll rock 'em 'till they drop and make 'em sweat 'till they get wet ! "
Small Paul passed away on January 29, 2019.